Senate Minority Leader Chuck Schumer (D-N.Y.) announced he will not meet with President Donald Trump's Supreme Court nominee, Amy Coney Barrett.
The New York Democrat said it's because he believes the "process" of selecting her is "illegitimate."
"I am not going to meet with Judge Barrett. Why would I meet with a nominee of such an illegitimate process and one who is determined to get rid of the Affordable Care Act?" Schumer said in a Twitter post, referring to the landmark Obamacare health care law.
"I believe first the whole process has been illegitimate," he said on Sunday to CNN. "And second, because she's already stated that she is for overturning [Obamacare]. I will not meet with her."
Several other Senate Democrats, including Mazie Hirono (D-Hawaii) and Richard Blumenthal (D-Conn.), said they will not meet with Barrett, although Sen. Corey Booker (D-N.J.) said he would meet with her.
"One of the things I want to ask her is will she recuse herself in terms of any election issues that come before us, because if she does not recuse herself, I fear that the court will be further delegitimized," Booker told "Meet the Press" about whether he would meet with the judge.
Last week, Trump announced he would tap Barrett to replace the post that was long held by Supreme Court Associate Justice Ruth Bader Ginsburg, who died earlier this month at age 87.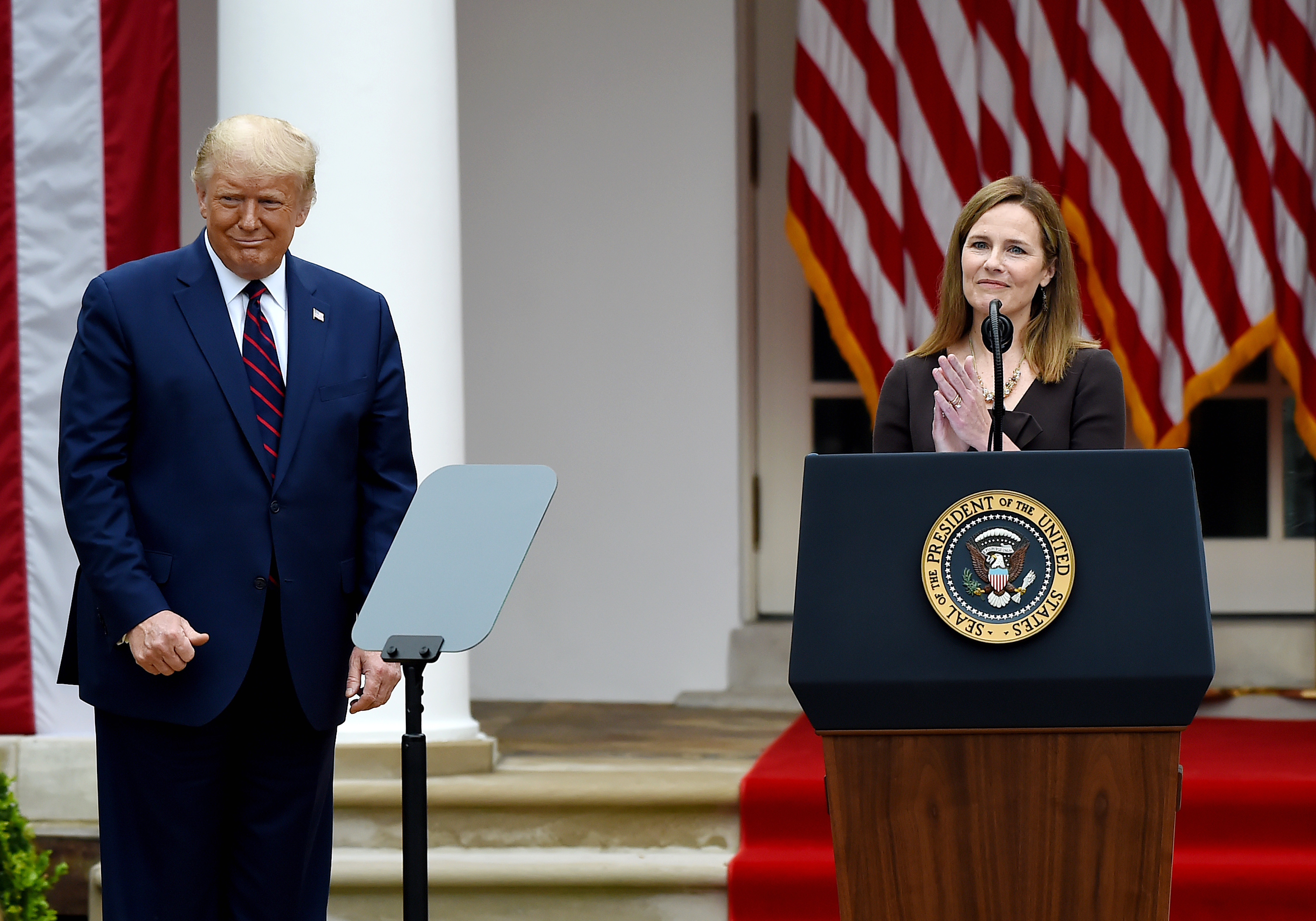 Democrats have contended that the winner of the November election should nominate the next Supreme Court justice. Trump has already successfully nominated two other Supreme Court justices.
Sen. Lindsey Graham (R-S.C.), the chairman of the Senate Judiciary Committee, said he would start hearings for Barrett in mid-October, predicting that the final vote would be held in late October—just days away from the November election.
Republicans appear to have enough votes to confirm Barrett after Sen. Mitt Romney (R-Utah) signaled that he would vote in favor of Trump's nominee, dismissing Democratic concerns.
The GOP's leadership in the Senate, meanwhile, said that Barrett would be a justice who respects the Constitution.
"She's somebody who respects the Constitution, the law, precedent and is very vigilant in making sure they applied in an evenhanded way," Senate Majority Whip John Thune (R-S.D.) said Monday, according to Fox News. "It's going to be very very hard to argue that she isn't qualified for this. In terms of her temperament, her judicial philosophy, she's exactly the kind of justice you would want to see on the Supreme Court.
---
IMPORTANT DECLARATION: ReporteroCubano.Net does not necessarily share the political views expressed in articles published from other information media. |Visit the source for more information