The campaigns for both President Donald Trump and former Vice President Joe Biden declared victory following the first presidential debate on Tuesday.
"There was one leader on stage tonight and one liar," said Kate Bedingfield, the deputy campaign manager for the Biden campaign, to news outlets. "There was one president on the debate stage tonight, and it was not the person who flew on Air Force One."
Trump made few statements about the debate on Wednesday, although he made several Twitter posts that were critical of both Biden and debate moderator Chris Wallace of Fox News.
Trump campaign communications director Tim Murtaugh said it was a "free exchange of ideas" but declared a Trump victory.
"The president was in command of every moment of that debate," Murtaugh said, according to USA Today.
Trump's allies with the Republican National Committee also said the president's aggressive debate tactics forced Biden to reveal his position on controversial issues including "defund the police," Antifa, tax cuts, and the Supreme Court.
Trump "made a confident, commanding and compelling case for his re-election and took Joe Biden to task for supporting radical policies that would raise taxes, destroy jobs and make our communities less safe," GOP Chairwoman Ronna McDaniel wrote.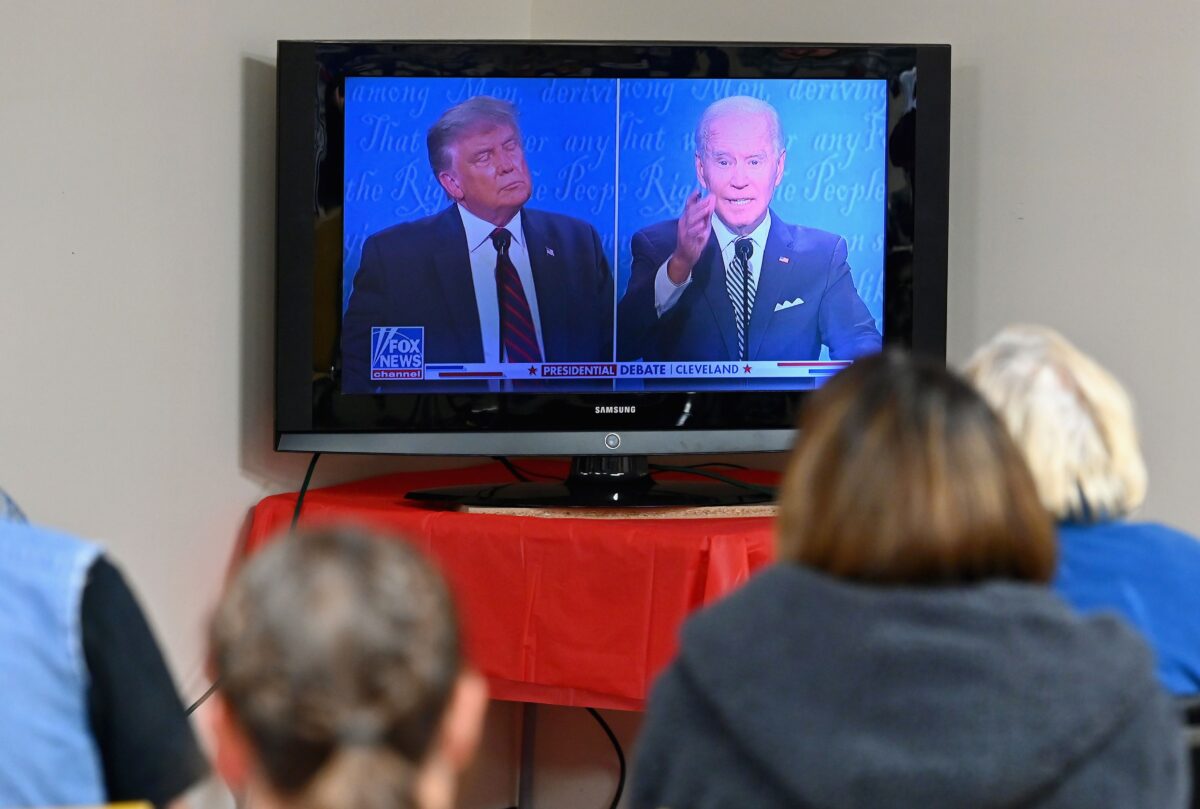 "Joe Biden repeatedly refused to say if he would overhaul an entire branch of government. It is totally disqualifying," she also wrote on Twitter, referring to Biden's unwillingness to release a list of candidates for the Supreme Court.
Trump's detractors and Biden surrogates on social media said the president acted in an unprofessional manner by interrupting Biden and talking over Wallace, with some pundits going so far as to say Biden should not attend the next two debates. They also asserted that due to Trump's strategy, Biden came off as looking more composed and presidential, although Biden also interrupted the president and laughed dismissively at some of his remarks.
In the debate, Biden struggled to repel Trump's attacks about Biden's support of the protests and riots that have erupted nationwide against police.
On Twitter, Trump focused his attention on Wallace.
"Chris had a tough night," Trump said. "Two on one was not surprising, but fun." And of Biden, the president added, "He will destroy our Country!"
Trump is scheduled to attend an afternoon fundraiser in Shorewood, Minnesota, a suburb to the west of Minneapolis, before appearing at an evening campaign rally in Duluth on the shores of Lake Superior. Biden opened his day by delivering a speech alongside the rails of Cleveland's train station.
The Associated Press contributed to this report.
---
IMPORTANT DECLARATION: ReporteroCubano.Net does not necessarily share the political views expressed in articles published from other information media. |Visit the source for more information