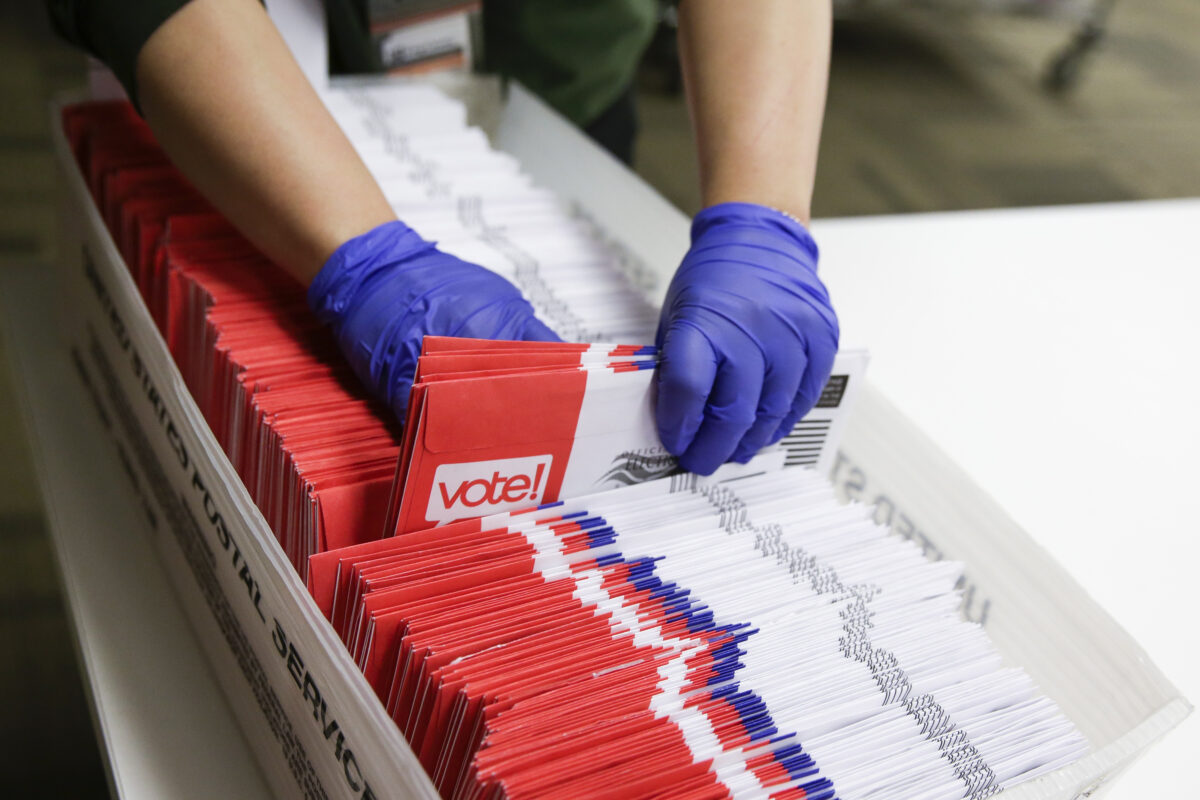 Officials in Allegheny County, Pennsylvania, said Wednesday that a ballot mapping error resulted in nearly 29,000 incorrect ballots being sent out.
The county's Elections Division said that Midwest Direct, the firm that was contracted to "handle the printing, collating, and mailing of ballots," confirmed the error.
It noted that the issues are being corrected and new, correct ballots will be sent to the post office starting Thursday, Oct. 15, to Saturday, Oct. 17. Most of the ballots are slated to be delivered to voters next week.
For those who were sent incorrect ballots, they "will be pulled and put aside," and the voters "will automatically receive a new one," the county said.
Allegheny County includes Pittsburgh, the second-most populous city in Pennsylvania. The county voted in favor of Hillary Clinton over President Donald Trump in 2016 by a margin of 56 percent to 40 percent.
The elections agency said it received information from about 20 voters last week who received the wrong ballot.
"Division staff immediately reached out to Midwest Direct to suspend mailings and directed the company to begin investigating what occurred. As elections identified impacted voters, the ballots were reissued inhouse, but no ballots were sent out after Friday," it said in a news release.
And starting on Wednesday morning, county elections officials are manually locating and segregating ballots they received from voters that were sent the incorrect batch, the news release said. Those ballots will be set aside "and reviewed as part of the Return Board process following the election," it said. "Only one ballot will be counted per voter."
Voters will be able to use their name or voter ID to determine whether they are part of the affected batch by accessing the Elections Division website, according to the news release. However, that won't be available for another 24 hours or so.
More Ballot Errors
It comes after voters in several states reported that they had received incorrect absentee ballots in recent days.
Nearly 50,000 voters in Ohio's Franklin County got incorrect ballots last week. "We can now confirm that 49,669 voters received an incorrect ballot. Those voters will be contacted directly by the Franklin County Board of Elections and a replacement ballot will be mailed to them," said the Franklin County Board of Elections on Oct. 9.
Officials in New York City recently were also forced to mail 100,000 absentee ballots after a printing error was reported.
Last week, about 2,100 Los Angeles County voters received mail-in ballots without a way to vote for president as the ballots omitted the presidential race.
Meanwhile, a USPS mail carrier in New Jersey was arrested on Oct. 7 for discarding mail, including almost 100 election ballots.
President Donald Trump has often highlighted errors in the vote-by-mail system in the midst of the CCP virus pandemic, urging people to go to the polls to vote, while adding that it could lead to election chaos or even rigging.
---
IMPORTANT DECLARATION: ReporteroCubano.Net does not necessarily share the political views expressed in articles published from other information media. |Visit the source for more information